Life can get crazy. Especially now at the holidays and the end of the year. Now, I love the holidays. I love the music, the decorations, the spirit and feelings of goodwill. But I also know that even with all the joy, stress arises from shopping for that perfect gift, writing and mailing out holiday greeting cards and not to mention from year-end projects at work. There is so much to get done before December 31, and all of that good cheer takes work!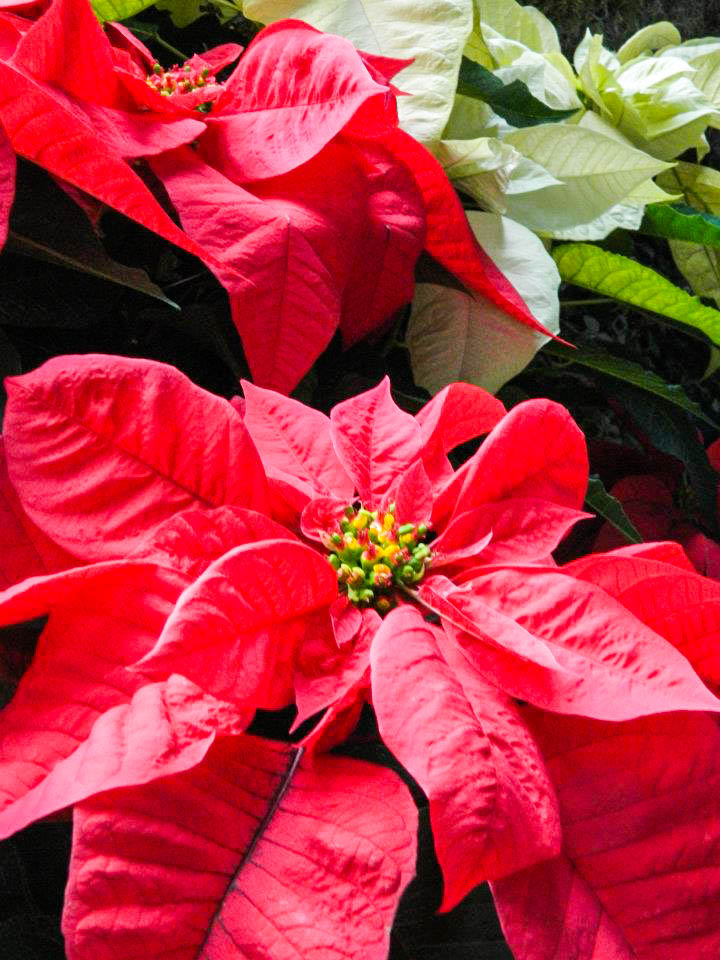 For one hour whenever I can, I take time away from all the stresses to go to class for a flow. When I'm settling into Warrior II, I'm not thinking about deadlines or gift ideas for my sister. It's true that all of that will come back shortly after stepping off my mat, but for the one hour I reserve for myself, I don't think of it.
It can be so easy to miss class one day, only to see that go to two or three days in a row. But I know that I take stress more in stride I regularly attend classes. The movement, the stretching and the breathing in that one hour practice will help me be better prepared to deal with the stresses off my mat when they come back.
Which is why it's important to guard your practice, to keep that appointment with yourself as you would any other appointment. Of course, other commitments will come up from time to time that may take that time slot, especially this time of year with holiday dinners and parties, catching up with old friends and traveling to see family. But then there are the little things that come up that fight to take away that one hour practice, things that could be done during another hour. Wrapping presents, baking cookies, online shopping, things that most likely can be done another afternoon. Or maybe a post-yoga baking session?
Guard your practice.
That's my piece of advice to you this holiday season. I think you'll find that by taking time out for yourself, you'll actually be able to enjoy the holidays even more. When you're relaxed, you take that enjoyment in deeper and it appreciate it that much more.
What I'm also enjoying is that The Mat is in the middle of a Winter challenge, going on through the winter solstice. Participating in a challenge like this is just one more motivator to get to class and practice, as if I needed one beyond how great I feel leaving class. But I think a challenge like this is a good way to help you guard your practice, to commit to going to class regularly even with all of the holiday celebrations and craziness.
If your studio doesn't have a challenge, or prior commitments mean you can't participate in one, make your own challenge. Maybe it's to make it to class once a week, or try a new style/class time. Tell a friend to keep that challenge aspect of it. And if you can commit now to a weekly practice, you're only laying the groundwork for any yoga-related New Year's resolutions you may be thinking of making.
Happy Holidays!
This is the part of a series of posts for The Mat yoga studio, sharing my thoughts and observations as a student only – I am not an instructor and do not have a teaching certification. The views and opinions are my own.